Know what a VPN is and understand its use
A VPN "Virtual Private Network" means in English "Virtual Private Network".
It allows them to be linked with another device connected to the internet, which means that they are under the same virtual local network. The devices must have a different IP address to differentiate them. If you wish, an article about the IP address is available at my-ip . The second device will act as a separator between the main device and the receiver ...
The main device will therefore send a request which will go through the second device (VPN), which will in turn be sent to the receiver without the latter knowing that the request comes from another device (than the second).
To put it simply, the second device that acts as a VPN replaces the main device as the sender of the request.
What does a VPN look like?
A VPN can therefore simply take the form of a router or a firewall to protect against external threats.
Situations where we can use it
There are many uses for a VPN. A VPN can be useful for professionals as well as individuals. They are generally used to counter viruses or cyber attacks.
An individual will use a VPN to protect his privacy. Indeed, your IP address can give a lot of information about you, such as your location. Another article is available on this subject at my-ip . For a professional a VPN can be used to encrypt a channel or access a remote device which looks like a local network. This is what large companies usually do.
Access a site not available in your country.
A VPN can also be used to access a site that is not available in certain countries. This is because a VPN server is not geographically limited which therefore allows access to restricted content that you would not have access without a VPN.
The shopping site scam
When you visit a site where you can purchase a product, the seller may be able to change the price based on your IP address. Why would he do this? Because the seller will see that you are potentially interested in the product so it is likely that you will buy it on your future visits.
Install a free VPN
Currently on the market, there are many sites offering VPN offers but most of them are not free. We'll learn how to set up a free, easy-to-use VPN that uses 10 GB of data per month, which is great for safe surfing the web.
1st step: To begin with, I want to say that installing a VPN is easy and for any age. We will go there step by step.The name of the VPN is hide.me , to find it just click on the link or mark it in the url address bar. Once on the site, click on Get Hide.me as circled in the image.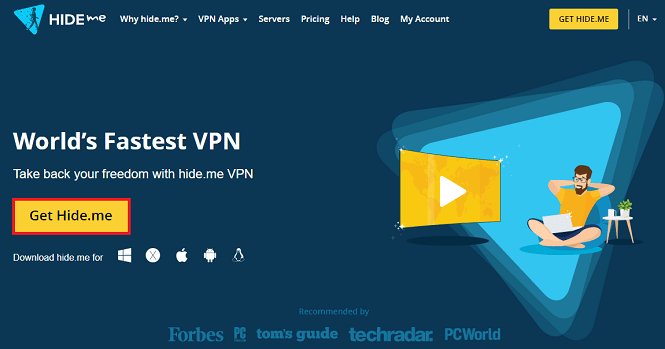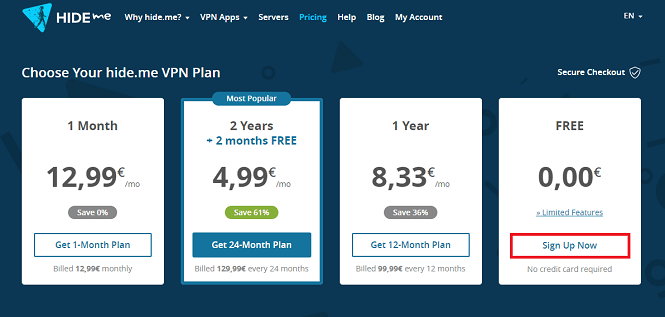 2nd step: Please click on Registration below the free tier to be able to create your account.

3rd step: You will then be asked to give your email address to send you an email which will activate your account.

4th step: You will then fill in confidential information (Username and Password).
5th step: After having clicked on Download you will have to choose the operating system (Android, IOS, Linux, macOS, Windows) according to your device .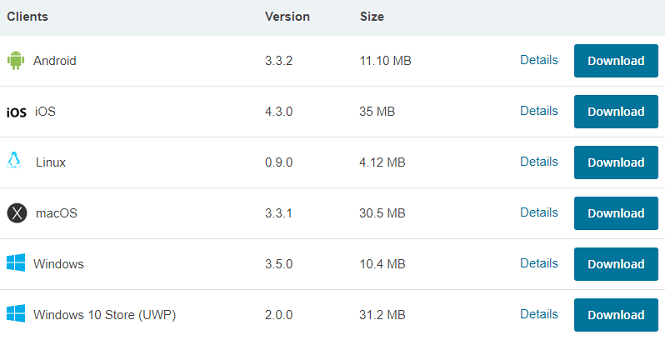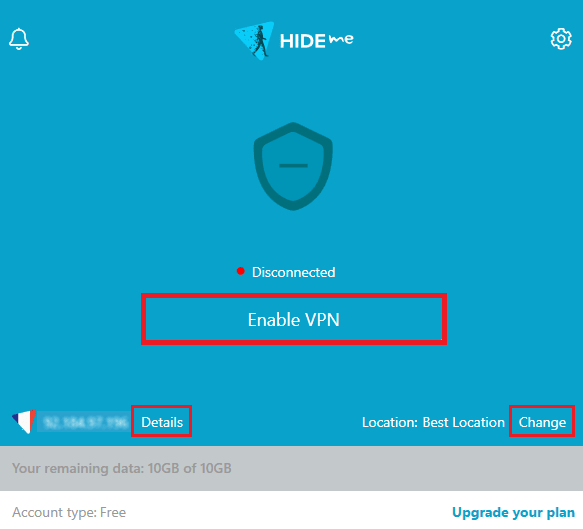 6th step: Once the software is installed you need to know some important settings. Before activating the VPN we have the possibility to choose its location. It is best to choose a location near you to avoid too much latency or low throughput. So to do this, you will have to click on Change.

7th step: You can now use the Activate VPN button.

8th step: To check that your VPN works, you just have to click on Details which will directly tell you if it is working.